Game facebook terpopuler,terlaris tahun 2012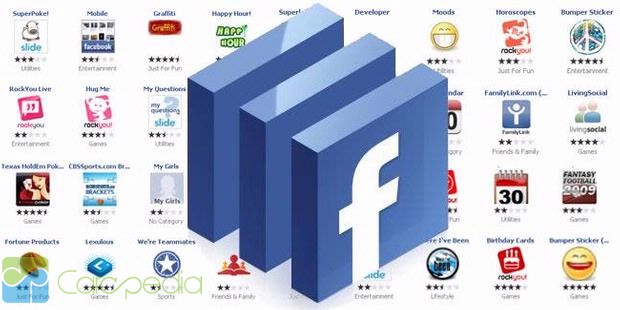 Pengembang game di luar negara AS mungkin akan semakin bersemangat dalam membuat game setelah melihat daftar game terpopuler di Facebook untuk tahun 2012. Dari 25 nama game yang dirilis Facebook, sebagian besar merupakan hasil karya pengembang di luar Negeri Paman Sam seperti Korea Selatan, Turki, Prancis, Inggris, Brazil, dan Spanyol.

Namun perusahaan pengembang game ternama di AS, Zynga, masih mendominasi daftar dengan mengikutsertakan sejumlah game buatan mereka seperti Matching with Friends, Draw Something, Scramble with Friends, dan FarmVille 2. Game yang punya rating tertinggi adalah SongPop produksi FreshPlanet. SongPop bisa dibilang masih bau kencur karena baru dirilis pertengahan tahun 2012. Namun, game yang tersedia untuk Facebook, Android, dan iOS ini dengan cepat mendapatkan simpati dari para penggemar game.
Di posisi kedua, ada Dragon City rilisan Social Point. Di tempat ketiga adalah Bike Race dari Top Free Games. Subway Surfers milik Kiloo ada di posisi keempat. Sedangkan game legendaris dari Rovio, Angry Birds, ada di tempat kelima dengan versi Friends-nya. Berikut adalah daftar lengkap game yang paling banyak memilii rating di Facebook pada 2012:

SongPop (Fresh Planet)
Dragon City (Social Point)
Bike Race (Top Free Games)
Subway Surfers (Kiloo)
Angry Birds Friends (Rovio)
FarmVille 2 (Zynga)
Scramble with Friends (Zynga)
Clash of Clans (Supercell)
Marvel: Avangers Alliance (Playdom)
Draw Something (Zynga)
Hay Day (Supercell)
Baseball Heroes (Syntasia)
ChefVille (Zynga)
CSR Racing (NaturalMotion Games)
Candy Crush Saga (King.com)
Matching with Friends (Zynga)
Legend Online (OASIS GAMES)
Jurassic Park Builder (Ludia)
Dungeon Rampage (Rebel Entertaiment)
Pockie Ninja II Social (NGames Limited)
Jetpack Joyride (Halfbrick)
Social Empires (Social Point)
Bil be Fethet (Peak Games)
Ruby Blast Adventure (Zynga)
Pyramid Solitaire Saga (King.com)