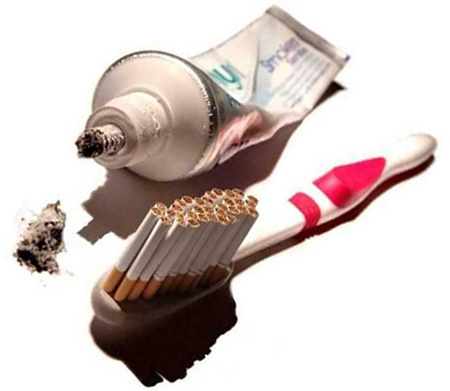 Slow Death
Smoking causes slow and painful death. Quit now!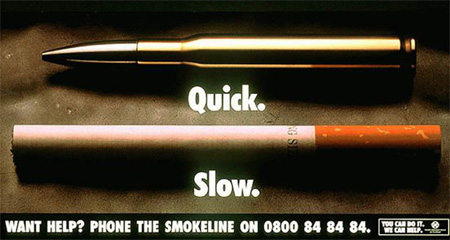 Effect of Smoking on Lungs
Not an ad, but still a thought provoking image by Sancho Hemelsoen. [link]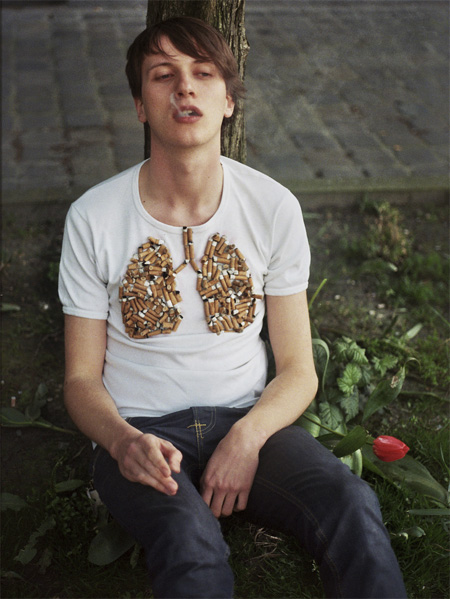 Cigarette Lipstick
Think it makes you pretty? Clever advertisement from Moscow.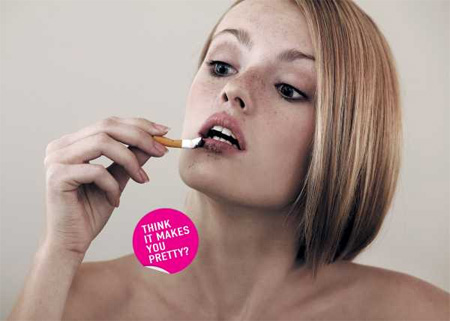 Anti-Smoking Billboard
Using 15,000 cigarettes butts, glued together one by one in an outdoor panel, the Peruvian League of fight against cancer demonstrated the damage that a person who smokes causes to his family.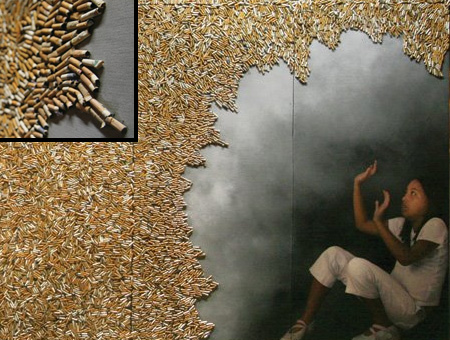 Marlboro .44 Magnum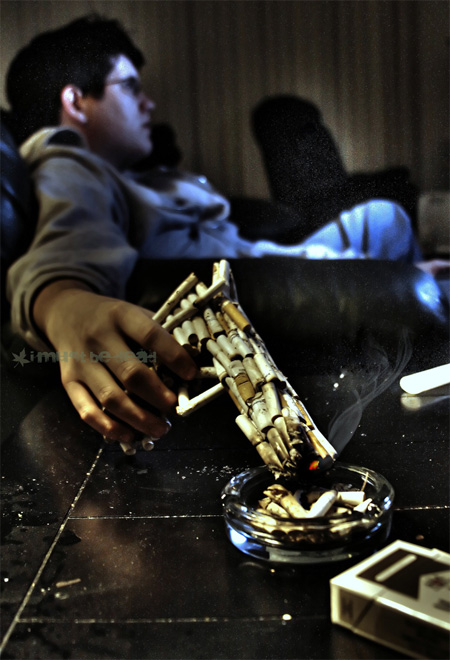 Fight Smoking Punching Bag
Exercise is a great way to control the urge to smoke. Go on knock that cigarette out.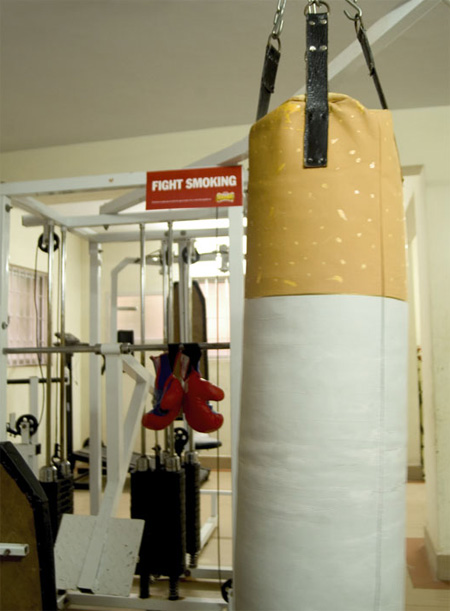 Weapons of Mass Destruction
The text is written with systematic arrangement of cigarettes. [link]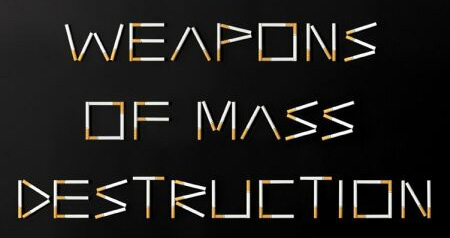 If these ads have not tempted you to quit smoking, then perhaps you should also know that non smokers get much cheaper
life insurance
quotes.